So you like travelling. And you are a foodie, too. Suprisingly, we have a tip for you – take a food tour. Take a food tour not only in Bratislava, but wherever you have a chance.
We are convinced that cuisine is an essential part of every culture as it is excersised (obviously by eating :)) at least couple of times every single day. It echoes social and historical changes, reflects religion, geographical location, natural conditions as well as job occupations not only ours, but those of our ancestors as well.
We came up with seven (but there are lot more!) reason why you should take a food tour. Wherever you loose your food tour virginity, do not miss Bratislava Food Tours. Because:
1. It's an amazing introduction to the city itself
Sure, it's amazing if you study everything about the country in advance. However, many of us often don't have time to prepare for the trip thoroughly expect for the purchase of Lonely Planet guidebook. We tell you what is fun to do in Bratislava! Besides trying new cuisine on the food tour you also get a chance to know the city/ country, get useful tips and hints about food/ alcohol/ culture/ sightseeing/ shopping/ traffic, avoid tourist traps and in the end spend lovely time not only on the food tour, but also in following hours and days in the area.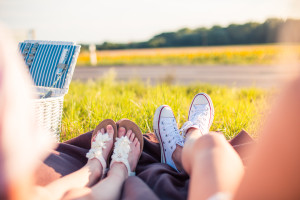 2. You get off the beaten path and visit places that locals love
With limited amount of time on the holiday, you should know where to take your taste buds for a splurge! We love Tripadvisor, but when it comes to restaurants, this source is not the most reliable one. The thing is – do you review places in your hometown? Probably not since Tripadvisor is considered a help for travellers on trips and therefore we usually review attractions after coming home from our trip abroad. Best slovak restaurant FouZoo (yummy panasian cuisine) according to many lists and awards is somewhere around place 35 and travellers unfortunately often end up in average places that locals wouldn't choose to go to themselves. Ever. Even if you manage to find a place locals love on the internet, searching for the estabilishment IRL may be too time consuming.

3. You see and sample a lot
When I come to a restaurant, wheter it's in Slovakia or somewhere else, and choose meals from the menu, I would often love to try all of them and pick the best one after the inital tasting. This is possible on a food tour! Clearly, we from Bratislava Food Tours make the preselection first, but on average food tour you try 10 – 20 food tastings and that's a lot to choose from later. That amazing sauerkraut soup you've tried? We write down the name for you, recommend places so you can go, order and enjoy the meal of an amazing quality.
4. Both young and old can enjoy them
Obviously, excluding some hardcore food tours for advanced foodies and extremely picky children, food tours can be enjoyed by almost anyone. Who wouldn't appreciate some serious gastronomical experience with mild sightseeing? And especially if next food stop is literally few steps away?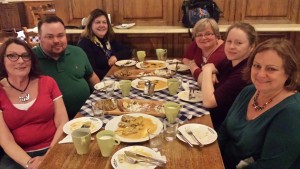 5. You meet other foodies
On a food tour you have a chance to meet other food travellers, too. We understand that FOOD can be regarded as a hobby, that some people don't travel to visit museums, but to try the authentic food or visit a Michelin starred restaurant (sorry, so far not in Slovakia). You have a chance to chat, share opinions, experience and recommend next foodie journies.
6. It's not just the food and not just the plain facts either
All the food tours we've been to and also all our Bratislava tours are not just about food and we don't spend whole time eating. In order to be able to eat more we have to walk, too. And we walk through beautiful neighborhoods, quiet residential areas, historical side streets or busy squares. So if you are a person who doesn't necessarily want to go on a three – hour plain – history – learning tour, food tour is a great choice! Amazing meals layered with pieces of local information and scrumbles of history, now that's a deal!
7. Funny and delightful every time you join
No two food tours are the same and not even two food tours in the same city are the same. Food is an amazing experience, best souvenir and above all a necessity in life! Try on your own.
And why do you take a food tour when travelling?