Gift vouchers
Birthday, Christmas, anniversary or an annual fathers' trip to Bratislava?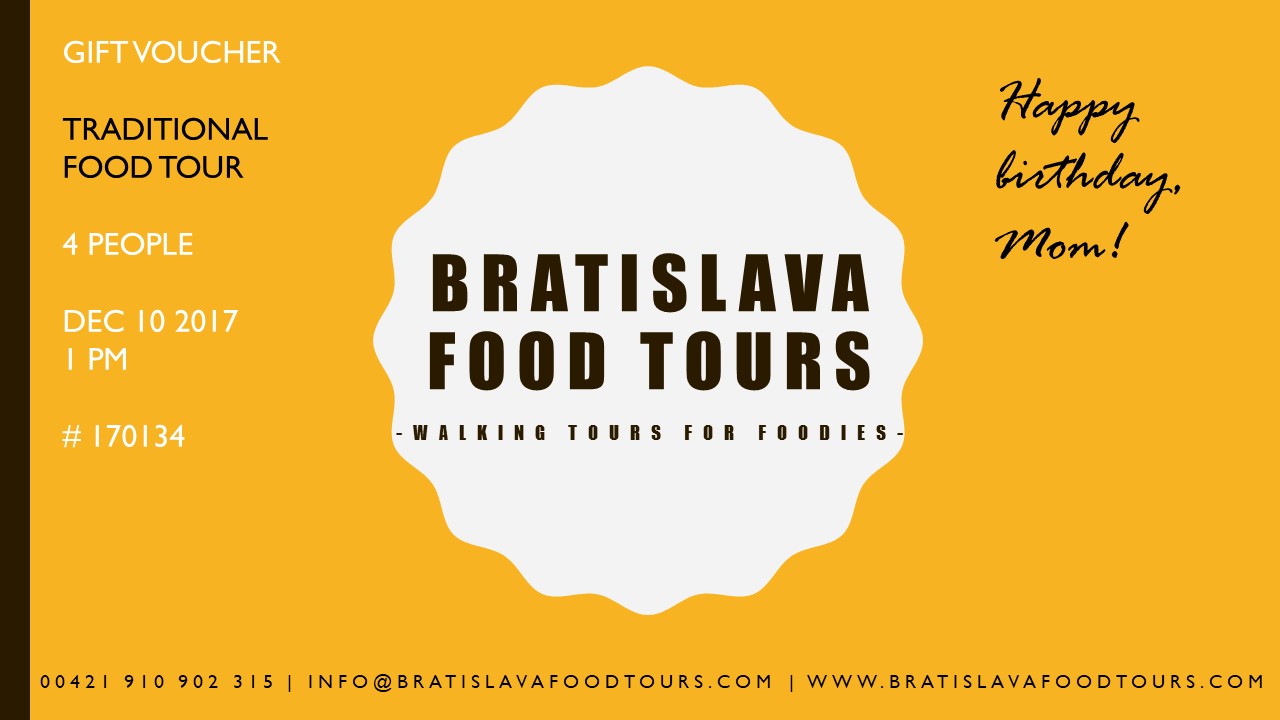 A Bratislava Food Tours gift voucher is the perfect gift for your hungry family & friends.
Just choose which of our tours you'd like to gift and how many people you'd like to pay for, then send us an email to info@bratislavafoodtours.com letting us know. If you know the exact date of when you'd like to book, let us know, too.
We'll then send you an online payment request for the amount and once payment has been received we'll send you the voucher by email in PDF format.
If you let us know the special person's name and the celebration, we can even personalise the voucher for you.
In case date of the tour is not specified on the voucher, gift vouchers are valid for 12 months from purchase and are non-refundable.